About Us
The Clonakilty Park Leisure Club has been in operation for over 10 years, making it one of the most established leisure clubs in West Cork. The Club undertook some major rennovations during 2009 and completed building a new gym with state of the art equipment, a new aerobics room, a new coffee dock and new children's facilities.
With growing membership, the club represents the ultimate in health & fitness and core to its success are its dedicated staff members, many of whom have been with the club since its opening. It is their expertise and years of experience that contribute greatly to providing such value to members.
Contact Us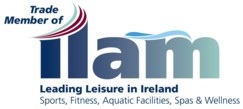 Awards & Achievements
Clonakilty Park Hotel
News & Events
By becoming a member you have unlimited access to superb facilities....